Worldwide Distributor of Fabrication Tools, Supplies & Machinery
CLICK TO DOWNLOAD OUR NEW GLASS FABRICATION
SUPPLIES & EQUIPMENT CATALOG
Cerium Oxide Compounds
Eclipse and Status cerium oxide compounds, from Salem Fabrication Supplies, are recommended for polishing applications in the precision optical industry. They both provide high removal rates combined with outstanding finish quality. Eclipse's suspension characteristics maintain consistent Baumé levels for recirculating systems. Status is not suspension treated and its special formulation makes it effective with both brush-feed and once through applications. Contact Salem to learn more.
Shop Now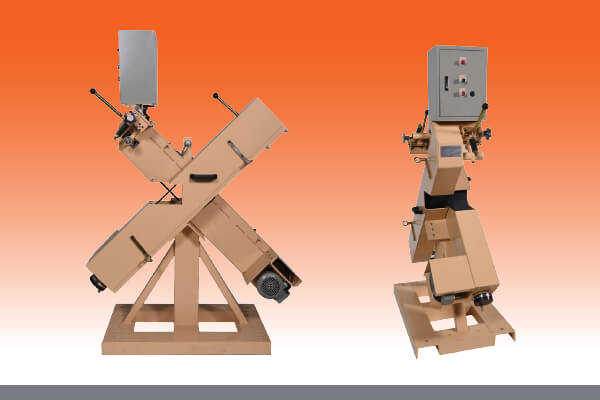 Dual-Belt Glass Seamer
Complete your glass tempering and fabrication line with a dual-belt glass seamer from Salem Fabrication Supplies. Expedite the fabrication process by seaming rough glass edges quickly and cleanly before starting the tempering processes. Wet or Dry. Optional caster table available.
Shop Now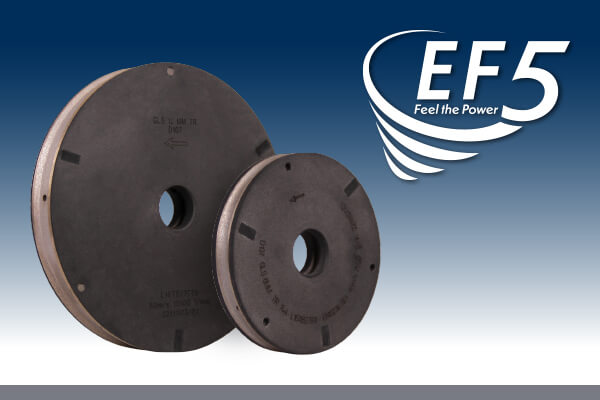 EF5  – Premium Diamond Peripheral Wheels
The new EF5 line of premium diamond peripheral wheels, from Salem Fabrication Supplies, combines high operating speeds with excellent life. Using the most advanced diamond tool technology, these wheels are capable of speeds up to 10 m/min and feature a lightweight body for better balance and reduced spindle wear. The EF5 line offers unbeatable performance – taking your production to the next level.
Shop Now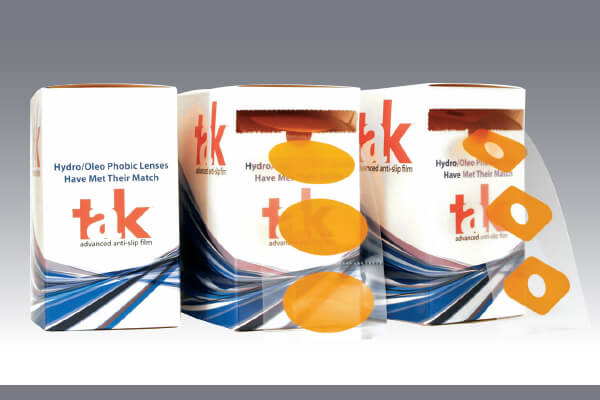 Tak™ – Advanced Anti-Slip Film
Salem Fabrication Supplies brings you a vision industry standard in Tak™, an adhesive backed anti-slip film for use specifically on super oleo/hydro phobic lenses. Tak™ ensures axis accuracy and protects the lens from damage due to premature de-blocking. Available in rolls of 500 in two shapes, a 25x38mm oval and a 25x38mm diamond with a 9mm center hole. Contact Salem today to perfect your lab process.
Shop Now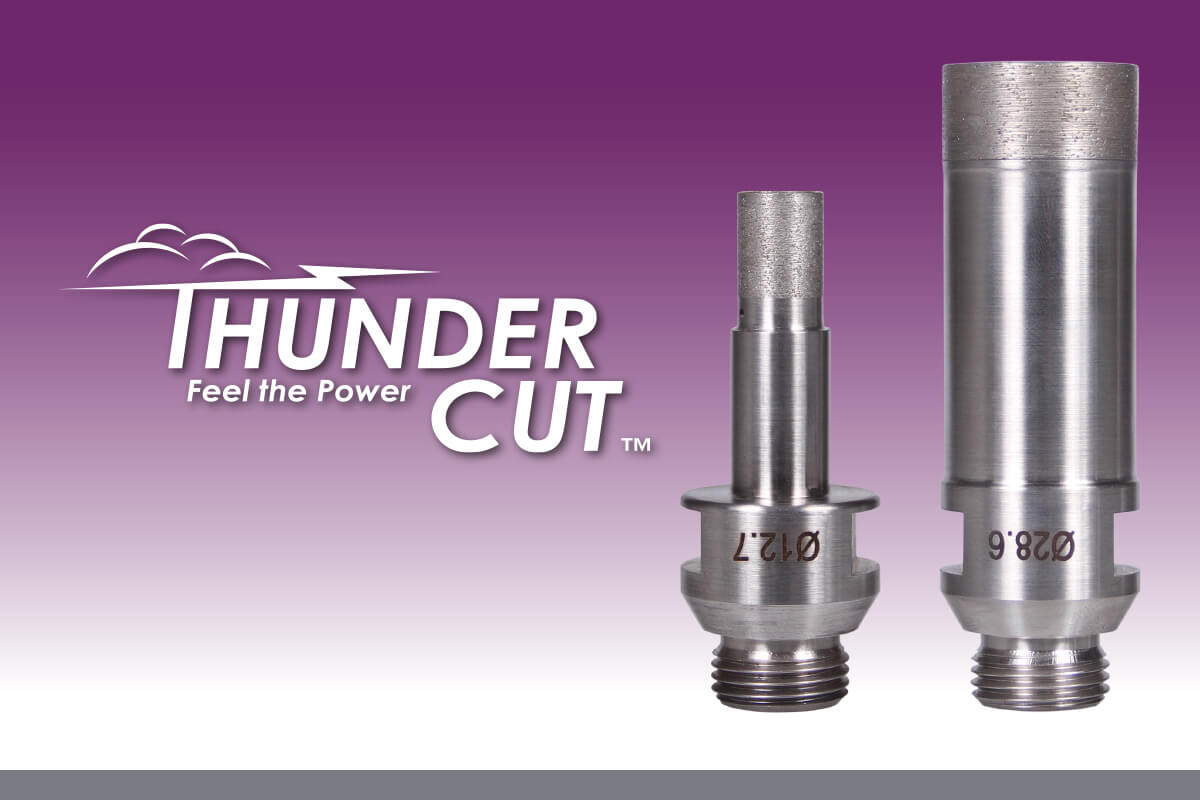 Thunder Cut  – Premium Self-Dressing Diamond Core Drills
The Thunder Cut, from Salem Fabrication Supplies, are premium, stainless-steel body diamond core drills offering high-speed and multiple working lengths for both manual and automated (CNC) machinery. These drills have achieved 2x the process speeds and 3x-5x the life expectancy of the standard drills! Contact us today to learn more.
Shop Now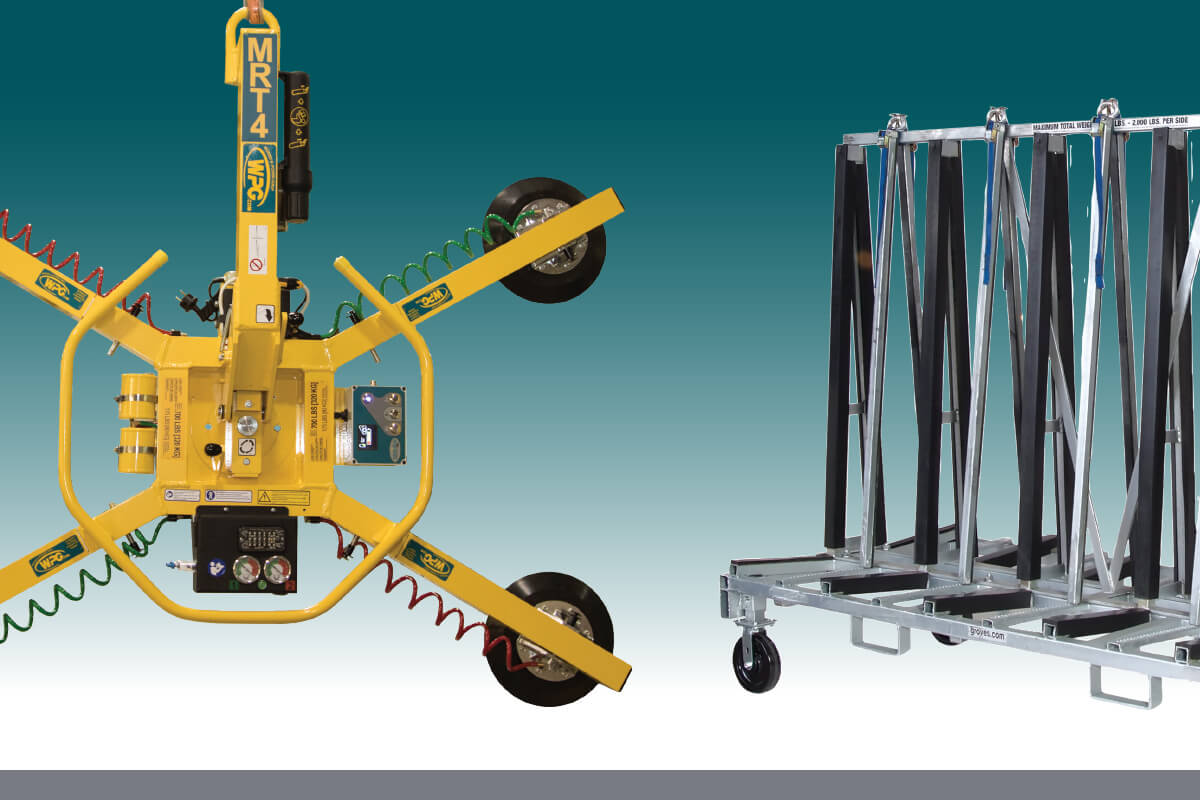 Material Handling Solutions
Salem offers only premium material handling and storage products. Move glass or stone in your production facility or on installation projects with safe, reliable and affordable Wood's Powr-Grip vacuum lifters, tilters and rotators and Groves carts and storage racks. Don't see what you need? Ask about our custom solutions.
Shop Now
What our Customers are Saying
I have used Salem for many items over the past 20 years. Recently, due to COVID, our long-standing supplier for sanding discs and belts were unable to supply us with our product. I spoke to my Salem sales representative and he set me up with part numbers and prices to keep us supplied. All of my experiences with Salem have been positive and I value our relationship.

– Tim Conklin, President — Wholesale Glass Distributors, Inc.
These bits are the best I have seen and used in my 12 plus years of glass fabrication. All our machines are now equipped, in all diameters, with the Thunder Cut bits. We have continued success with increased work feed, quantity and quality of the holes.

– Chad, Splendor Shower Door
About Salem
With unmatched industry expertise, Salem Fabrication Technologies Group is recognized nationally and abroad as a specialist in surfacing supplies, polishing tools and glass fabrication equipment. As a 100% employee-owned company, we are accountable to our customers every day. We offer the finest tooling, material handling, supplies and machinery from hundreds of manufacturers. Our customer service is unsurpassed, as is our technical support to many industries, including glass, stone, ophthalmic and advanced surfacing.
Our diverse offerings provide a unique technical perspective and deliver a powerful advantage that propels Salem beyond the competition. We have two distinct divisions to better service specific needs. Salem Fabrication Supplies provides expertise in all industry tooling, material handling and supplies. HHH Equipment Resources manages all glass fabrication machinery and equipment needs, focusing on technology and fabrication solutions with high tech advancements and industry 4.0 expertise. Our technical knowledge has led to an industry-dominating line of innovative tooling, chemicals, coolants, precision polishing materials, fabrication supplies, highly advanced surfacing compounds, material handling and storage equipment, and glass processing machinery. Whether it's the best in fabrication tooling and equipment or reliable technical advice and service, we're here to help you go beyond the edge.