May 18, 2022
We are Safety, Efficiency, and Productivity with Wood's Powr-Grip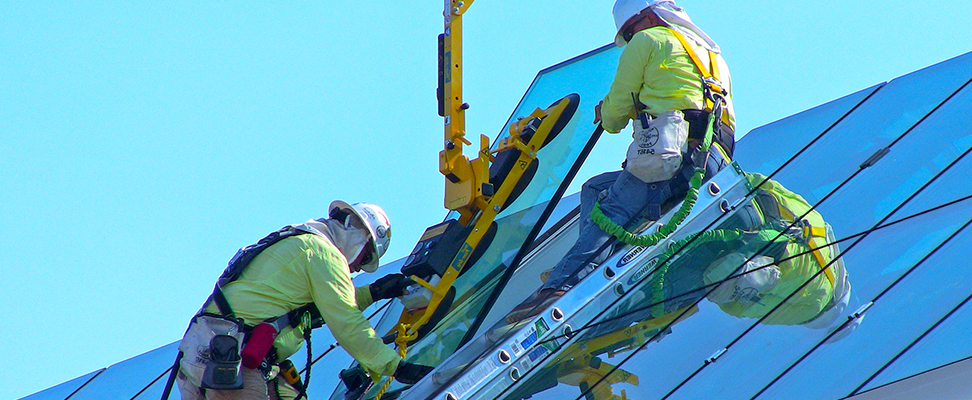 WE ARE SAFETY
Our Wood's Powr-GripTM (WPG) Dual Vacuum model lifters feature two independent air-line circuits to reduce risk of workplace accidents.
WE ARE EFFICIENCY
WPG's innovative Quadra-Tilt™ design enables a single operator to easily move loads between upright and flat positions.
The Quadra-Tilt™ Rotator 1400 (DC) vacuum lifters feature an innovative four-bar tilt mechanism that significantly reduces the effort of tilting heavy loads between flat and upright positions. The MRTA811LDC3 vacuum lifter also features Powr-Grip's dual vacuum system, 360° manual rotation, (re)movable vacuum pads and extension arms that accommodate a variety of load sizes and shapes. This lifter's Dual Vacuum System features two completely independent vacuum circuits, allowing the vacuum lifter to maintain the vacuum level for one circuit even if an unexpected vacuum loss occurs in the other one.
Quadra-Tilt™ Rotator 1400 (DC) w/ Intelli-Grip™: MRTA811LDC3
WE ARE PRODUCTIVITY
State-of-the-art Intelli-Grip™ technology, a WPG exclusive, oversees power and vacuum systems, increasing productivity and improving safety.
Intelli-Grip™ automatically monitors vacuum and power systems to:
Maximize productivity
Help reduce human error
Simplify maintenance and repairs
Protect employees and property from harm
---
Automatic self-testing ensures lifter is ready for use, every lift.
Color display provides critically relevant information at a glance.
Anticipates threats and alerts operator beforehand with clearly visible and audible warnings.
Smart power management enables lifter to work longer on a single charge.
Continuously monitors battery and prevents lifter from attaching to loads if energy is hazardously low.
Multiple alarm levels plainly identify the severity of hazards.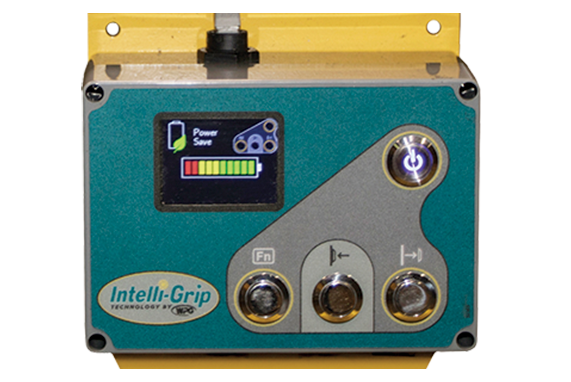 VACUUM HAND CUPS
Wood's Powr-Grip™ vacuum hand cups help you safely move glass and other awkward loads, while protecting the material's surface from damage.
8" Flat – ABS (plastic) handle – 125 lb: GN4000
8" Flat – metal handle – 125 lb: GN4950
9" Flat – metal handle – 150 lb: GN5450
10" Concave – metal handle – 175 lb: GN6450